Born into a Christian family Andrew has been in full time Christian ministry since the age of eighteen. In September 2001 he began working full time at Royston Bethel Community Church in Barnsley, South Yorkshire. He remained on staff at the church for thirteen years serving initially as an intern and then later as a schools and youth worker.
During this time Andrew, achieved a certificate in Biblical studies from Mattersey Hall Bible College and later became a fully accredited minister with the Assemblies of God UK and Ireland.
In 2006, Andrew was appointed youth pastor and then later assistant pastor at Bethel Church, serving firstly under Pastor John Morgan and later Pastor Dave Jones.
In January 2007 Andrew had a powerful encounter with the Holy Spirit which led to a wonderful move of God in the youth group at the church, with many young people coming and experiencing God's presence. This was the start of Andrew launching "Generation Builders" and beginning to travel to the nations.
For two years, Andrew oversaw the Bethel Internship and Ministry Academy a full time internship programme, where young people were discipled, trained and released into ministry and also taught God's Word for several hours each week.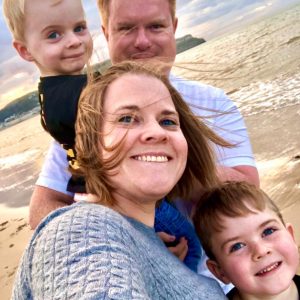 In 2014 Andrew handed over his pastoral duties in the church and was released by the leadership to run Generation Builders Ministries full time. Since that time he has travelled the world seeing moves of God's Spirit marked by salvations, healings and thousands of people impacted by the preaching and teaching of God's Word.
Andrew is an associate minister at Revive Church, based in Kingston Upon Hull led by senior leader Jarrod Cooper.
Andrew is an accredited minister with Churches in Communities International (www.cicinternational.org/churches)
Andrew is married to Laura since 2009 and they have two boys, Judah Benjamin and Asher Joseph.